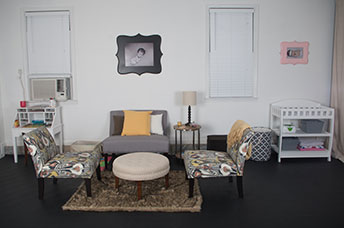 Ericka Hamner Photography is a boutique portrait studio specializing in custom maternity and newborn photography. Our charming 400 square foot home studio is located off Mount Carmel Road in Hampton, GA.

The space offers a cozy, friendly environment that is tailored around a new mother's needs. We have a nursery area that includes a changing table, wipes, diapers and everything needed for your new baby.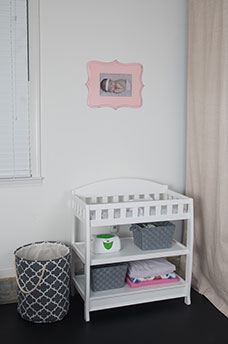 For moms, we have a comfortable sitting area to nurse or feed your little one.

There is a fun area for kids to play with a TV and a coloring station. So, rest assured the kiddos will have plenty to do while we are photographing their new sibling.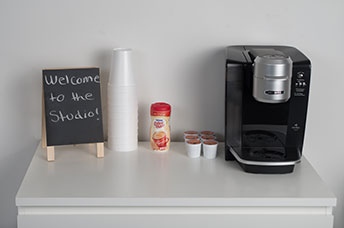 We realize it's hard to even get out of the house with a new baby. The Keurig® coffee maker, water and snacks will be waiting on you when you arrive. There is plenty of room for the whole family to sit, relax or even take a nap!

The main goal at the studio is to produce fine art portraiture of newborns, babies and pregnancies. We create one-of-a-kind images to design custom products for our clients. A lot of time and effort go into making sure you have an amazing experience with Ericka and her staff. Please call to see a tour of the studio today. We can't wait to hear from you!